Discounted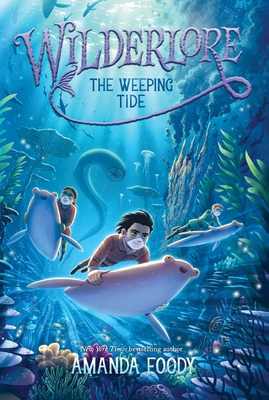 The Weeping Tide (Wilderlore #2)
Previous price:

$8.99
Current price:

$7.19
Publication Date:
January 31st, 2023
Publisher:
Margaret K. McElderry Books
Usually Ships in 1 to 5 Days
Description
Barclay and his friends must save an island city from the Legendary Beast of the Sea in this "charming and earnest" (Kirkus Reviews) sequel to the New York Times bestselling The Accidental Apprentice, perfect for fans of Nevermoor and How to Train Your Dragon.
Something is wrong at the Sea. The weeping tide, a carnivorous algae bloom, is eating up all the fish. Beasts are terrorizing the nearby Elsewheres. And Lochmordra, the Legendary Beast, is rising at random and swallowing ships whole.
Barclay's teacher, the famous Guardian Keeper Runa Rasgar, has been summoned to investigate, and as her apprentice, Barclay gets to join too. But Runa's nemesis has also been called to the Sea, and he's brought apprentices of his own. When the not-so-friendly competition between them grows fierce, it's Barclay—the only one from the Elsewheres—who can't seem to keep up.
The key to stopping Lochmordra lies in his mythical home, but as the flood of the weeping tide encroaches, time is running out to find it. If the rival groups can't cast aside old grudges and learn to work together, soon the Sea will be destroyed completely. And all the while Barclay must ask himself: is there truly a place for him in the Wilderlands?
About the Author
Amanda Foody is a New York Times and indie bestselling author of YA and children's fantasy novels, including the Wilderlore series, the All of Us Villains duology, the Shadow Game series, and more. She lives in Massachusetts with her partner and their feline Beastly companion, Jelly Bean. Visit her at AmandaFoody.com or on Instagram @AmandaFoody.
Praise for The Weeping Tide (Wilderlore #2)
"This outing is certainly engaging, expanding upon many of the same playful elements and worldbuilding of the first book....A charming and earnest sequel that will please series fans."
— Kirkus Reviews